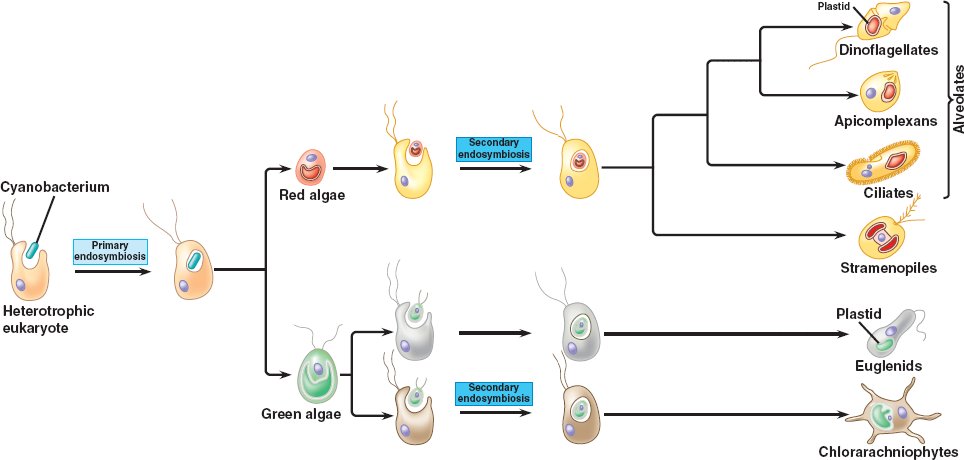 Serial endosymbiosis. Plastids (pigment-bearing organelles such as

chloroplasts

) evolved from a

cyanobacterium

that was engulfed by a heterotrophic eukaryote (primary endosymbiosis).
That ancestral eukaryote diversified into

red algae

and

green algae

, some of which were subsequently engulfed by other eukaryotes (

secondary endosymbiosis

); these plastids may retain their own

nucleus

.