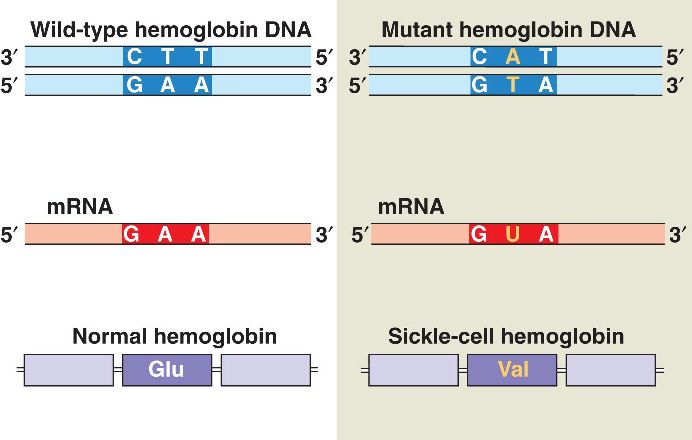 Point mutation in hemoglobin gene.
In this point mutation, the DNA template strand has an A where the wild-type template has a T (base-pair substitution).



The mutant mRNA has a U instead of an A in one codon.



The mutant (sickle-cell) hemoglobin has a valine (Val) instead of a glutamic acid (Glu).