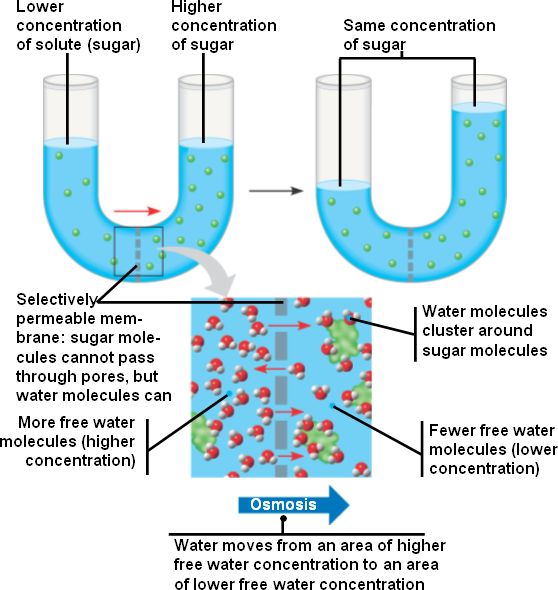 Osmosis is the diffusion of water across a semipermeable membrane.

Two sugar solutions of different concentrations are separated by a semipermeable membrane, which the solvent (water) can pass through but the solute (sugar) cannot.

Water molecules diffuses from the solution with less concentrated solute to that with more concentrated solute.