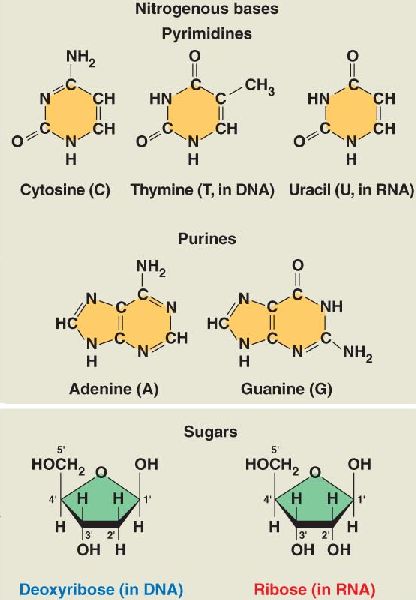 DNA double helix.
A DNA molecule is usually double-stranded, with the sugar-phosphate backbone of two polynucleotide strands on the outside of the helix.
Holding the two strands together are pairs of nitrogenous bases attached to each other by hydrogen bonds.
Adenine (A) can pair only with Thymine (T).
Guanine (G) can pair only with Cytosine (C).